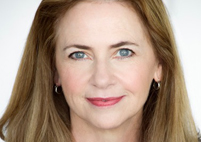 Summer is one of my favorite seasons of the year! Time to prep for episodic auditions by taking stock of my marketing tools: updating my demo reel, creating new postcards, and getting NEW HEADSHOTS!




 


If anyone you know is looking for a photographer, I highly recommend Michael Sanville. It's not easy finding someone who can capture that perfect balance of 'you' and all the characters you can play in one headshot – but Michael is a genius. He's a kind, compassionate artist who knows how to find an actor's essence!
I hope all is well on your end, and that you've got a wonderful summer planned for you and yours!!
P.S. To see more of my new headshots 
click here. And please "Like" my Facebook Page while you're there. Thanks!
P.P.S. And if you'd like to receive my newsletters once in awhile, click here to see June's News and sign up!