Bio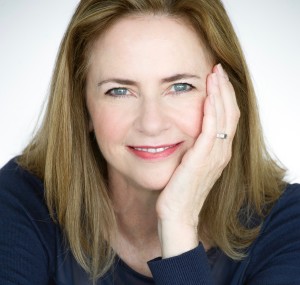 I'm Lisa Temple and I'm able to tell tall stories in a single bound. My goal is to play brave characters full of heart, like the compassionate boss in The Fortune Theory, a film starring Evan Williams and John Terry. You may have seen me on TV in Masters Of Sex (Lizzy Caplan came to my aid), The Newsroom (got to shake hands with Aaron Sorkin!), and Boston Legal (James Spader inspired me so much). You might say I'm a Lawyer, Teacher, Cupcake Baker.

My film credits include several maternal types (a plague-stricken mother and a Senator's wife), roles I can totally embrace – just ask my husband. But I also have a quirky streak: watch me as a wacky chem teacher in the award-winning Incest! The Musical, a fun cross between Grease and High School Musical.
Currently working my way through the Unstoppable Actor courses with Amy Jo Berman, and learning so much about not only audition techniques, but also how the casting process works. As a private coach, Amy helps you correctly interpret the script, find the hidden gems most actors miss, and offers rare tips from a casting perspective. Absolutely invaluable!
I always wanted to perform Shakespeare, so I took a five-week Intensive Program at Theatricum Botanicum, really digging into the language and character work. It was great fun to play the Nurse in Romeo and Juliet and Goneril in King Lear. In my Chicago days, I studied the Meisner Technique at Center Theater for four years, and took a year-long Intensive with Steven Ivcich, where I built a strong foundation for my acting.
Big city living is definitely for me, despite the fact that I grew up barrel racing my Quarter Horse in the Midwest. Happily spent my school years riding my favorite horse, Candy Girl, as well as playing sports and cheerleading. Now my husband and I are huge tennis fans, and we dream of visiting each Grand Slam Tournament around the world. So happy for Serena Williams on her amazing career and her 23rd Slam at the 2017 Australian Open!!
My recent stage credits include the wonderful role of Beth in Ordinary People, which is an emotional roller coaster ride. Before that I created the role of Sally Sullivan for the Web Series Moonbound24, which won Best Web Content at the 2017 Hollywood Reel Independent Film Festival. And I'm thrilled to report my husband and I wrote a book!! It's a humorous and poignant memoir about my childhood growing up in a small town. Ck it out here: Caution Light On Hwy 37.